Seattle conference rooms that cater to you
The Emerald City is a hub of entrepreneurial energy, and we're a vessel for that, offering meeting space that's conducive to dynamic, productive conferences and events. Among the approximately 6,000 square feet of total meeting and conference room space, you're sure to find something that fits the bill. While you're here utilizing our Seattle conference rooms, load up on brain food (you need to stay nourished when you're thinking hard!) from our adjacent restaurant, which creatively caters to your every whim. The meeting rooms reservation includes seasoned service staff, professional audio/visual capabilities, and free WiFi, it's a no-brainer to host your next meeting here — we'll make sure it goes off without a hitch.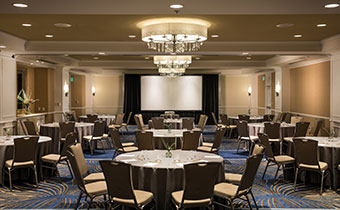 Multimedia
We partner with AVMS (Audio Visual Management Solutions) to provide all the tech you need for a seamless experience running through PowerPoint slides, playing music, showing a movie, or anything else audio/visual-related.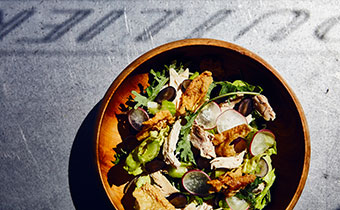 Food + Drink
The catering from Outlier is versatile, creative, and always full of flavor. Whether you want simple or showy or something in between, the culinary team will work with you on a just-right menu.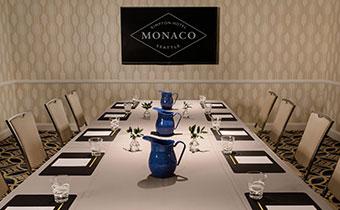 Floor Plans
Whether you're here to work or to play, check out our versatile meeting spaces to host your next event.