Bell Street Pier Cruise Terminal at Pier 66
Seattle's countlesss waterways make this an ideal town from which to push off on amazing aquatic adventures. In fact, we rank as the #1 U.S. West Coast cruise port (in number of passengers)—with 11 different ships offering Alaska itineraries, plus others servicing various destinations along the West Coast (and beyond). Especially in summer months, the city's population swells with excited passengers, thanks to two centrally located terminals plus easy access to the airport (via the Westlake Lightrail station and/or Uber/Lyft rides).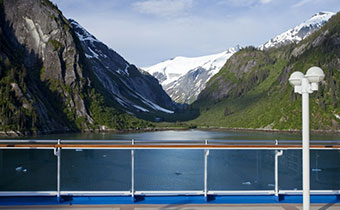 Bell Street Pier Cruise Terminal at Pier 66
In the heart of downtown, you'll find Bell Street Pier Cruise Terminal at Pier 66 (a vibrant 11-acre, multi-use complex along Seattle's waterfront). As of this summer, a sensational new ship joined the downtown lineup—the Norwegian Bliss. The largest cruise ship to have its home port on the West Coast, this luxurious vessel features a revolutionary 180-degree Observation Lounge that lets guests soak in scenes of bald eagles soaring above Alaskan glaciers.
Norwegian Cruise Line
Oceania Cruise Line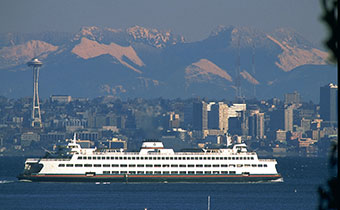 Smith Cove Cruise Terminal at Pier 91
Smith Cove Cruise Terminal at Pier 91 is situated at the north end of the waterfront, just 10 minutes from the city's retail core and iconic Space Needle.
Carnival Cruise Line
Celebrity Cruise Line
Holland America Line
Princess Cruise Line
Royal Caribbean Cruise Line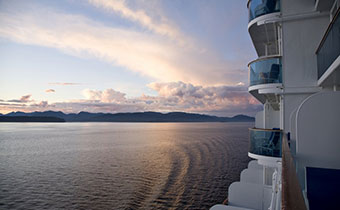 Easy Access to Cruise Terminals at Pier 69
At downtown's Pier 69, the push-off point for Victoria Clipper ferries, there's now an even speedier way to travel between downtown Seattle and downtown Victoria—British Columbia's charming capital. The Victoria Clipper V is the biggest addition to the fleet; the 52-meter (170 feet) high-speed catamaran carries 440 passengers and travels at speeds up to 36 knots. The Clipper also runs summertime excursions to the San Juan islands. Happy cruising!