'Tis the season to delight in downtown Seattle
Christmas lights twinkle. Cocktail glasses clink. The occasional snow flurry sweeps the streets. It's winter in downtown Seattle, and the fun starts at the Kimpton Hotel Monaco. Explore downtown attractions decked out for the season, catch a classic performance of The Nutcracker, find a light-filled surprise at the zoo, or join in the Christmas Ship Festival. From family-friendly outings to grownups-only cocktail cruises, you'll collect the year's best memories here.
Book your holiday package today, and experience the abundance of things to do in Seattle for Christmas.
Fall Fling
Celebrate endless savings this fall with valet parking ($49/night value), bottle of wine, and more included.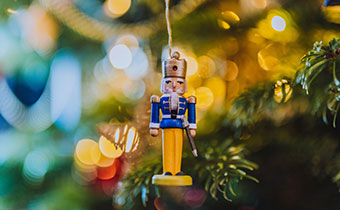 George Balanchine's The Nutcracker
Nov. 25 – Dec. 27
Nothing inspires holiday nostalgia like Tchaikovsky's classic score to The Nutcracker. Delight in the sugar-plum fairies, capture sweet photos among the lobby's holiday decor, and allow the celebrated Pacific Northwest Ballet to sweep you up in the spirit of the season.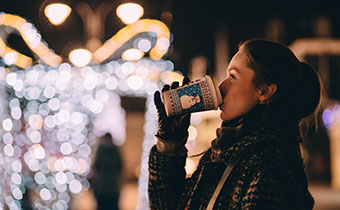 The Christmas Ship Festival
Nov. 25 – Dec. 23
Join in 70 years of Pacific Northwest tradition by taking part in the Christmas Ship Festival. You can hop aboard the ship for a 90 minute cruise that includes a full-service bar, a reading of 'Twas the Night Before Christmas, and front-row seats for the community choir. Or, grab a ticket for the 21+ Follow Boat and compete in the ugly sweater party. Legs aren't seaworthy? Find out where you can take in the festivities from shore.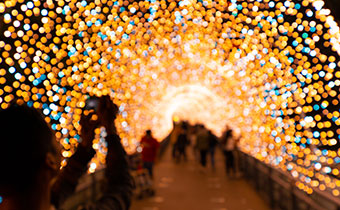 WildLanterns at the Zoo
Nov. 11 – Jan. 22
Each night from 4-9 p.m., Seattle's renowned Woodland Park Zoo transforms into an illuminated wonderland. Take a post-sunset stroll through large-scale animal and naturescape lanterns, and do some holiday shopping at the Magical Memories Marketplace. It's a bright spot in the season for zoo lovers of all ages.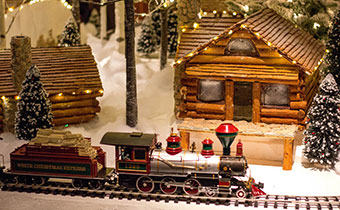 Seattle Center Winterfest
A one-stop festive experience awaits you at the Seattle Center Winterfest, just a short car ride or a fun Seattle Monorail trip away from the Kimpton Hotel Monaco. The 19th century model train and holiday village will charm you, the food court will introduce you to some of Seattle's top restaurants, and the full lineup of holiday music performers will entertain you into the evening.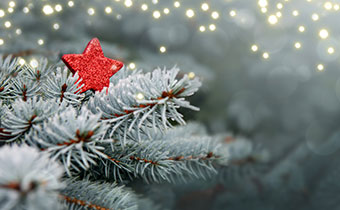 Magic at Pike Place Market
Just blocks from the Kimpton Monaco, you can experience Seattle's iconic Pike Place Market decked with holiday cheer. It's all here: fun light displays, legendary restaurants, and gifts your friends and family will love year-round. If you happen to be in town November 26, you can attend the Magic in the Market kickoff party – but the fun will extend all season.
Holiday Bar Hopping
Sip your way through some of Seattle's best holiday drink menus on a self-guided bar hopping tour of Capitol Hill. Melrose Market is a great starting place – and just a five-minute car ride from Kimpton Monaco. Wander on from there to sample seasonal beers at the Pine Box, cult-favorite eggnog at Sol Liquor (check their website for availability). Chilly walk? Warm up with hot toddies, mulled wine and more at local favorites like Oddfellows, L'Oursin, and Liberty.